Report from a competition for a public commission in Linköping,
at the banks of Stångån, the stream that passes through the center of town.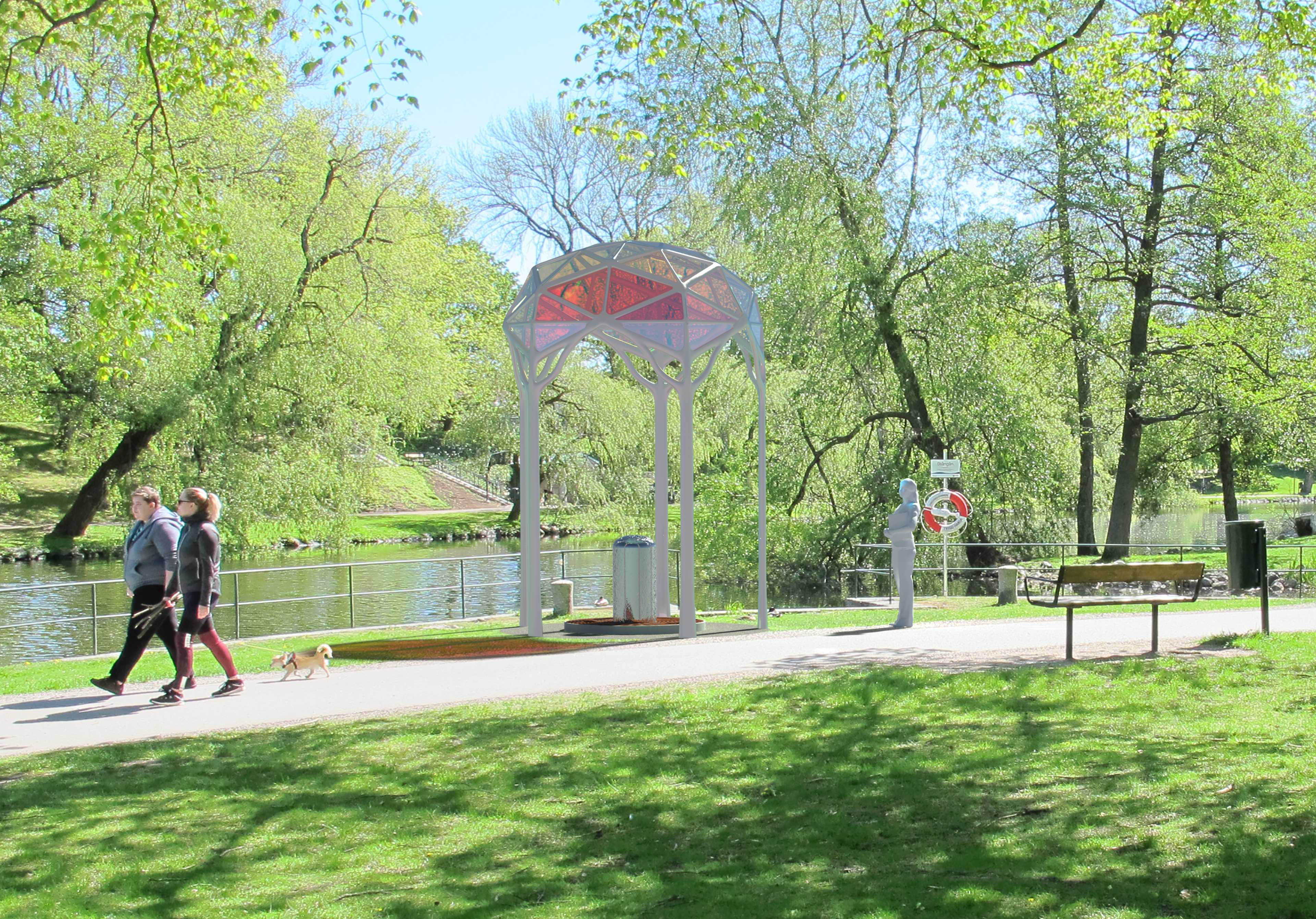 Tindra, 3D-rendering of Tindra in situ. Made in a composit material, coated in a white pearl lacquer shimmering in blue and green notes. And the dome made from laminated dichroic glas, it would sparkle in the sunlight.
"Tindra" (Sparkle), originates from the tributary streams name "Tinnerbäcken" wich means "the stream where the water sparkles".
In the center of the pavilion there would be an bollard, awashed with water. At night the bollard would also be twinkling, from small rgb-leds mounted in the surface of the high polished stainless steel. Surrounding the bollard there is a unique cast iron grating with low relief details from endangered speices that still lives in Stångån.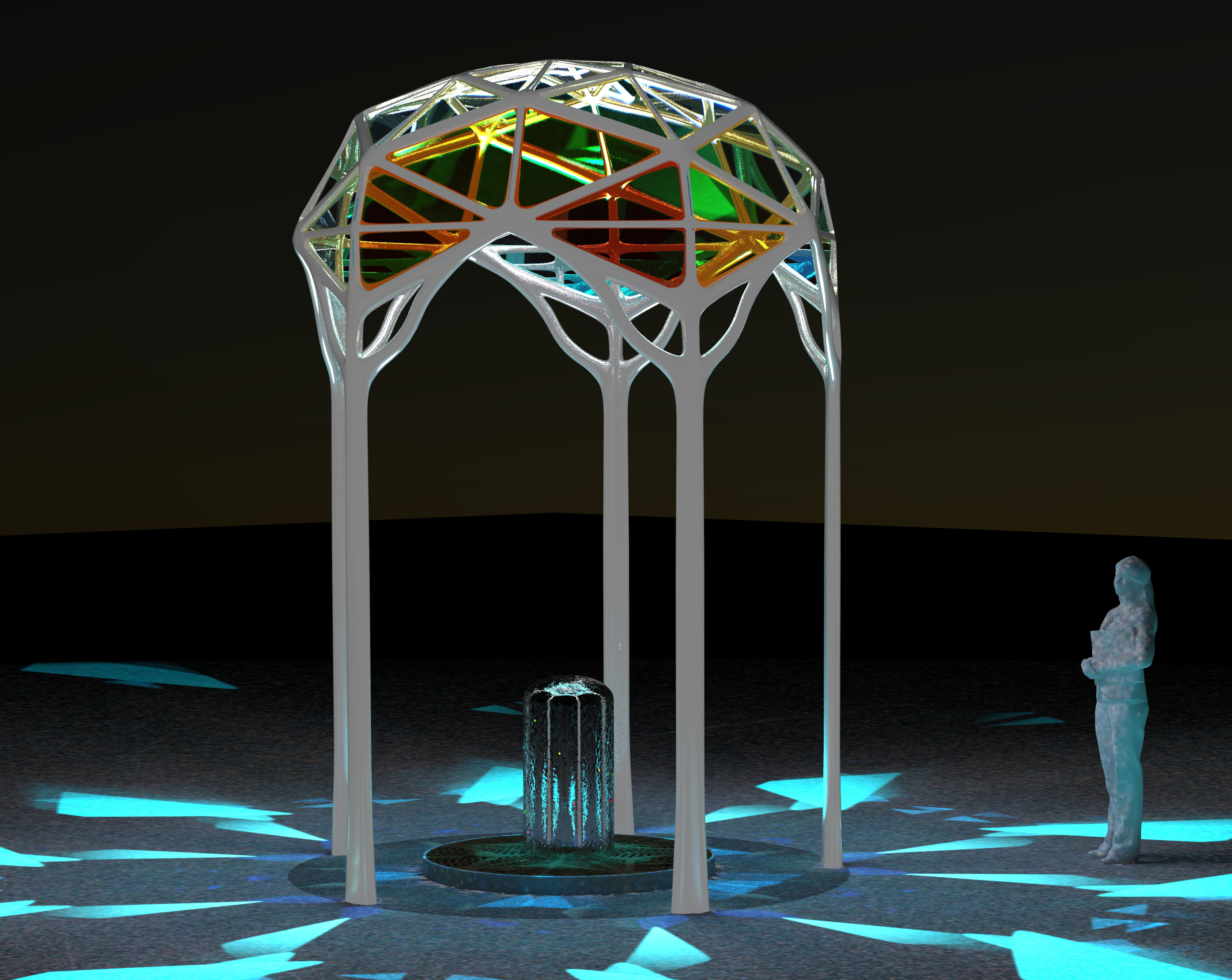 3D-simulation of light at night.
| | |
| --- | --- |
| | |
| 3D-rendering, view from below. | 3D-rendering, view centerpiece at night. |
Unfortunately the jury decided to go with another artist proposal.